Order turnkey Joomla website development
Today almost every company has a website, so if you are looking to become an entrepreneur, consider building your website . Surely, you will have questions about what to do, which company will fulfill the order, how much it will cost and how long you will have to wait. But the answer is very simple, it all depends on you. And this is not a joke, you can save a lot by making your own resource using the Joomla content management system. Creation of a site on Joomla is absolutely free, since the system itself is distributed under a free license. Here you will find open codes that will help you figure out thoroughly how and what to do. At the same time, this system is updated periodically, so you can upgrade your site. The off resource Joomla provides detailed instructions with lessons on how you can make your own resource. To do this, you just need to be patient. Moreover, all training begins with the fact that you install the system itself. Then they tell you in detail how to create the first page, insert a link, create a catalog of goods, fill the pages with text, and so on.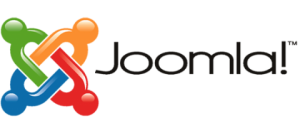 But before you start creating, you need to decide what exactly you want to do, and only then start implementing. The more accurately you think over it and its structure, the easier it will be for you to create it, since you will already think not about what to do, but only about how to do it. In addition, Joomla advises to decide on a domain before starting work. You will also find all the necessary information on how to do this in the system. Therefore, nothing is impossible.
Creation and development of sites on turnkey Joomla
It is Joomla that will help create a website with the best price-quality ratio. You will definitely not overpay for the service provided, while also learning a lot yourself. The standard creation time is one to ten days. During these ten days, you can learn how to do it yourself at the same level as many programmers, whether you need desire and patience. In addition, you will save a lot of money. Creation of a site on Joomla is free, like the system itself. If you order from a company, it will cost you from five thousand hryvnia or more. It all depends on what exactly will be programmed and how many pages it will have. In any case, when you learn how to create websites, you can improve your idea, and even if you order from the manufacturer, it will be easier for you to explain to the programmer what you want, since you will already speak the same language.