Development and creation of a site on 1C Bitrix
1C-Bitrix is ​​a convenient and functional system for managing Internet resources, which provides great opportunities for creating and maintaining sites type and direction. Ordering a site on Bitrix means making a choice in favor of a simple and incredibly effective solution that you will never have to regret.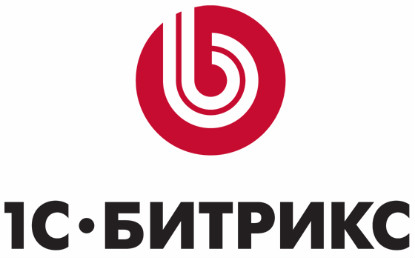 Everyone who has decided to order a site on Bitrix is surprised at how easy it is to manage a site created on the basis of this system. Working with Bitrix is ​​just as easy as with a regular text editor – intuitive menus and simple functions can be mastered by the user while working with the site, within a few hours. Thanks to a well-thought-out interface and an excellent protection system that will not allow you to accidentally make a serious mistake, there is a significant saving in time. The system remembers user actions and in many cases facilitates content management.
The system includes many modules that allow you to order a site on Bitrix of a wide variety of purposes. More than 40 different options for resources, from business card sites to online stores and social networks can be created using the rich functionality of 1C-Bitrix. The system is perfectly protected from various accidental or deliberate actions aimed at creating emergency situations. Anti-hacking protection, web antivirus, security scanner and many other add-ons make the Bitrix system the safest today. Many people prefer to order a site on Bitrix also because this system is the most productive. In the process of work, various parameters of the site are constantly analyzed and the user is offered useful advice on optimizing the resource. Thanks to these features, on the basis of Bitrix, you can build sites , designed for maximum traffic.
One of the important advantages that prompts many to order sites on Bitrix is the excellent compatibility of the system with the 1C-Accounting software package. Thanks to this, you can easily integrate an online store created on Bitrix into the company's information environment. This provides a unique opportunity to automatically post data about new products on the pages of the site's catalog. At the same time, the system itself is able to check with the leftovers listed in the warehouse and publish relevant information in the catalog. When ordering a site on Bitrix , you get an excellent stable resource with great opportunities. Security, maximum performance, ease of management, the ability to integrate with an accounting system – all these advantages make the 1C-Bitrix system one of the most popular in our country.