SEO internal site optimization
Internal optimization of site pages is designed to increase the place in search engine results lists for certain user requests.
Why do sites need to be optimized at all?
In short, sites need to be optimized because there are a lot of them, and there are few places in the top results. According to statistics, the probability of viewing a site in the search engine results decreases exponentially, the further this site is from the first ten lines of the list. In fact, those sites that are located on the third and further pages are almost never viewed by users. Therefore, if you want visitors to visit your resource, then you need to website promotion … Internal optimization is the simplest and least expensive tool for increasing the place in the search engine listings.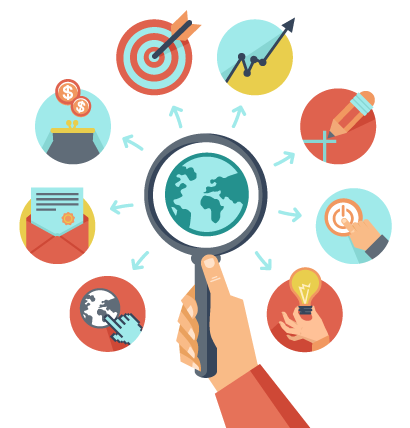 What are the main stages of internal website optimization?
Ideally, internal search engine optimization should be done at the planning stage. More precisely, website development must necessarily include stages of its search engine optimization.
In particular, professional site developers in:
Optimizes the contextual content of pages and their encoding;
Optimize the work of the site with the server and hosting;
Create a sitemap and implement a contextual search system on its pages;
Optimize the site design to work in all browsers, including browsers installed on mobile gadgets;
Removed in case of duplicate site pages.
The listed stages of internal site optimization are performed when creating an Internet resource. But the site needs to be optimized throughout its existence.
Any site needs to be regularly filled with new articles, and therefore SEO optimization will be important for you as a site owner.
SEO – site optimization
Internal SEO-optimization of the site – this is the simplest stage of optimizing your resource, which you can do yourself, but it is better to trust the professionals. The main task of SEO optimization is to prove to search engines that an article on your site will be more useful and interesting than articles posted on competing sites. Since search engines do not yet have artificial intelligence, SEO optimization is based on some simple rules.
Articles posted on your site must contain keywords – beacons by which search engines determine the subject of a particular article.
Keywords must be at least 250-300 characters apart.
Don't be afraid to infer your keywords. Search engines perfectly distinguish between word forms (case declensions, verb tenses, etc.).
Don't include a lot of keywords in the text. For search engines, the factor of readability and naturalness of the text is important. With a large number of keywords, the readability and naturalness of the text is lost, and with them the interest in the text from search engines is lost.