You can often find ads like "buy a turnkey online store" on the Internet.
How profitable is this kind of agreement? Which stores should you take? What information should I learn from the former owner? Let's understand step by step. Suppose you have a certain amount of money, and you have long dreamed of doing internet – trade, only the necessary business ideas did not visit your head, so you decided to buy a ready-made Internet resource or still order a turnkey online store ?. First of all, you should find out the real reasons for the project. The most popular: not profitable, no time to practice, moving to another city / country. The most interesting reason, of course, is the first and requires detail. What caused sales to fall? Can you fix the situation? What actions? How soon will it pay off? Therefore, if you do not fully understand the business, before you place an ad "buy a ready-made online store", you should make friends, acquaintances who can analyze based on financial data, customer behavior, staff work store, functionality. You can also contact companies that will provide you with a complete analysis of both the technical part of the site and its economic side on a paid basis.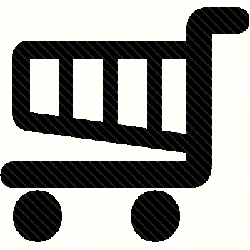 It is important to estimate the cost of the project or in your purchase statement first indicate the amount for site development you are counting on .
For example, "I'll buy a ready-made online store in Kiev for 5 thousand USD."
What kind of moment is worth buying is a matter for suppliers. Does the seller provide them? Under what conditions? Because most often it depends on them the final cost of the product, which they seek to minimize.

Where to to consider proposals for the sale of finished projects? There are a lot of business forums where entrepreneurs present their proposals for cooperation, partnership, as well as the sale of projects. But if the amount you are willing to invest is quite large, it will be safer and more reliable to apply (join) to an investment company or fund, where in response to buy a ready-made online store will offer a variety of offers and you only have to choose. Moreover, such companies for a fee will be able to provide a training course to work with him, management tips and much more that will contribute to your productive work with a new product. Only after studying each of the described parameters, I will buy a ready-made online store! And you?