Choose a unique turnkey website
Minimum
Website functionality
Admin Panel
Request a call
Online Consultant
Feedback Form
Email notifications
Unlimited pages
Visit statistics
News Feed
Search
Directions
Slider
Photo Gallery
Video Gallery
Multilingualism
Social Networks
Integration Like
Go to group
Preparing for promotion
Installing Google Analytics and Yandex.Metrics
Create a Sitemap
Create robots.txt
Human-readable URL
Contextual Advertising
Goal Setting
Setting up contextual advertising
Maintaining contextual advertising
Security
Site backup
Attack Protection
https
Design
Marketing Design
Cross-browser
Responsive layout
Basic
Basic content of the site
Site Training
Create a mailbox
Technical Support
Hosting 1 month as a gift
5 days due
Order
Standard
Website functionality
Admin Panel
Request a call
Online Consultant
Feedback Form
Email notifications
Unlimited Pages
Visit statistics
News Feed
Search
Directions
Slider
Photo Gallery
Video Gallery
Multilingualism
Social Networks
Like integration
Going to a group
Preparing for promotion
Installing Google Analytics and Yandex.Metrics
Creating a Sitemap
Creating robots.txt
Human-readable URL
Contextual Advertising
Goal Setting
Setting up contextual advertising
Maintaining contextual advertising
Security
Backup site
Attack Protection
https
Design
Marketing Design
Cross-browser
Responsive layout
Basic
Basic site content
Website training
Create a mailbox
Technical Support
Hosting 1 month as a gift
Deadline 10 days
Order
Maximum
Website functionality
Administrative panel
Request a call
Online Consultant
Feedback Form
Email notifications
Unlimited Pages
Visit statistics
News Feed
Search
Directions
Slider
Photo Gallery
Video Gallery
Multilingualism
Social Networks
Like integration
Go to group
Preparing for promotion
Installing Google Analytics and Yandex.Metrics
Creating a Sitemap
Creating robots.txt
Friendly URL
Contextual Advertising
Setting Goals
Setting up contextual advertising
Contextual advertising
Security
Backup site
Attack Protection
https
Design
Marketing Design
Cross-browser compatibility
Adaptive layout
Basic
Basic site content
Website training
Create a mailbox
Technical Support
1 month free hosting
Deadline is 15 days
Order
Order the creation of a unique turnkey website
People who prefer to engage in commercial activities are increasingly thinking about how to transfer their business to the Internet. Many already successfully own their own sites, while their sales are much better. This is much simpler, because you do not need to rent a room, pay for utilities and more. All that needs to be done is to order a unique website that will inspire confidence among customers and raise the image of the company. Many consider the presence of their own site a sign that a company that provides services or sells products keeps up to date and can afford to create a resource.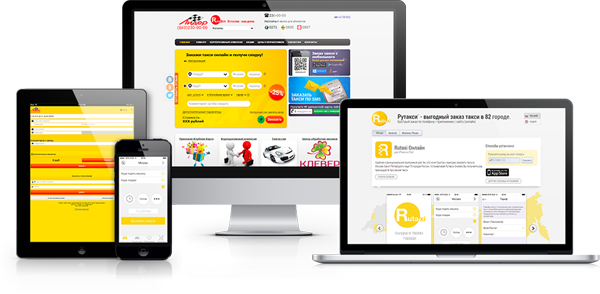 Creation and development of unique turnkey websites
To attract many customers, you need a good resource with unique content. But to make a resource on your own is quite difficult, especially if you are not good at this. The creation of unique sites is a complex work that requires knowledge, time, awareness of the subject of the resource and processing of general information. Today there are many organizations that provide such a service, but it is only necessary to choose professionals, because the opinion of customers about the company and the level of trust depend on the site. If the page did not whip up, then you must agree that you yourself would not trust such a manufacturer.
Recommendations for ordering a good site
Talk with the specialist about the appearance and design of the site, because the first thing customers pay attention to is the appearance of the page. You can ask for several design options so that there is plenty to choose from. When choosing an appearance, try to choose warm or pastel colors, do not need too bright colors, they will simply distract the user from goods or services. The main purpose of the resource is to convey information to customers.
If you decide to create a unique site, then pay attention to the cost of this service. In different companies, prices can vary greatly. Therefore, we recommend that you monitor several companies for comparison.
Since most people access the Internet from smartphones or tablets, you need to consider this and adapt the resource to different screen sizes. This will significantly increase the number of site views and take your business to the next level. Then people will be able to view it in any place convenient for themselves: in pairs, in a cafe or while walking in the park.

A unique site can be in the form of a business card for a company, where there will be only information about the company itself, addresses and contact details. In addition, you can create a full-fledged online store with many categories of goods, where you can not only order a service or product, but also make a payment.
Among all the developers who provide their services, you can order a unique turnkey website on the web BAST Studios. Here you will enjoy pleasant prices, quality of work performed and high professionalism of employees.