Order turnkey support for your PrestaShop site
To create the necessary catalog or online store, a modern system such as PrestaShop is used. It allows you to sell goods and services on the Internet. Officially this company was born in August 2007.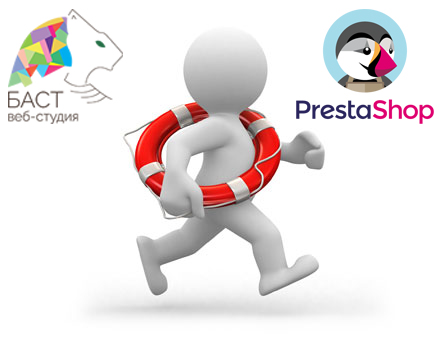 PrestaShop Awards
Support for PrestaShop by Internet users has enabled in 2010 and 2011 to receive the BestOpen-source Business Application award as the best web application for creating online stores . The basic software has the source code and is distributed on the network absolutely free of charge. This is a significant advantage, because when starting a business at first the entrepreneur is not ready to pay for the CMS. Any user from anywhere in the world can download the administrative panel and install it on their own site absolutely free of charge. Any online store is essentially a showcase, and the software on which it is installed allows it to be easily managed. Many users choose to support PrestaShop because of the availability of a convenient block structure and flexibility in management. The admin panel is easy to install. A plus will be to that user who, at least a little, has knowledge in PHP, as he will be able to create individual unique templates by himself which will stand out in the design of the online store. So, according to studies conducted in the summer of 2015, prestashop support was installed on 6000 domains of one of the zones. The official PrestaShop forum is a competent platform for supporting its users, sharing important information on it. One of the main components of PrestaShop support is a network of agencies that assist in optimizing the technical component of the business.
Turnkey PrestaShop website maintenance
In the PrestaShop catalog, you can use watermarks on the photo, customer reviews / estimates, specify prices with / without tax, discounts, stock balances, create goods sorting, display manufacturers and brands. Payment on the site can be done in more than 10 ways. The parcel can be tracked by tracking and receive a message by e-mail. Presta Shop keeps statistics of visitors, orders, sales, user equipment, transitions to categories, products, customers, visits, by keywords, delivery. Identifies the best products, categories, suppliers, mailings. Prestashop support conducts SEO-optimization , takes care of the safe use of the site. When creating a store in an online environment, you can customize the pages, make a presentation of the product, display new products, choose currency and language, display the best sellers and manufacturers, suppliers, choose available payment tools, subscribe to news and store newsletters, there are still a lot of other functions, without which today it is difficult to do online store . Speed, excellent performance, stability and efficiency of sales – this and much more distinguishes the system from those for e-commerce.