How to create Landingham yourself?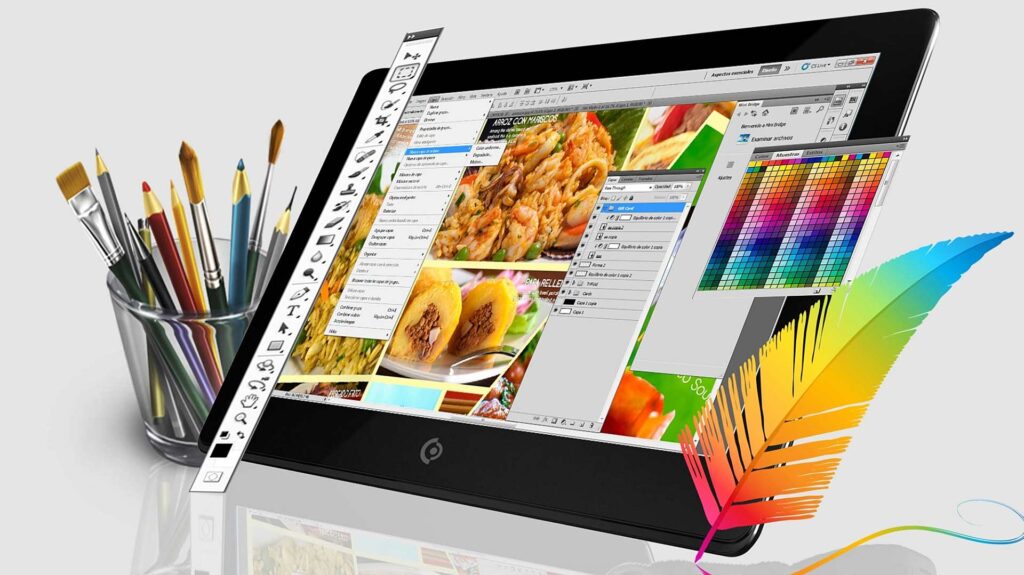 How to create Landingham?
First of all, it's worth understanding – what is Landingham? In fact, it is only a one page website that is designed to gently push the customer to order the service described or to make a purchase. Companies are especially often used by this Page to attract as many customers as possible. Since there is now a bitter competition in the market that is difficult to withstand, a target pager is an ideal way to advertise the business of the enterprise, and also quite affordable. You can order such a site at the specialist studio "Bast", which has been engaged in creating Landing Page for many years. Of course, you can do everything yourself, but you need to know how to create a Landingham professionally.
Landing page, how to do it yourself?
In order to create Landingham yourself, you need to learn a lot of advertising technologies and methods. Many descriptions and guides can now be found on the Internet about how to create Landingham himself, but it will take a lot of time and effort to review and study all the material, especially if you have no experience in the field. You will also need to do the job of a designer or use the services of a professional to help you develop an effective page. After that you need to buy hosting, install your pager on the Internet. If you can do everything yourself, then this page may be unique and original, of course, if you did everything right. This site creation method is suitable for people who have:
hands-on experience in design and marketing;
Required programming, design skills;
market review experience, target audience analysis;
lots of free time.
For people with limited free hours, it is best to reach out to experts who know how to create Landingham sales efficiently and promptly.
What should be on the Landing Page?
The one-page site , which will produce a positive result when created, should build on the following foundation.
A clear goal for the customer is to purchase a product, complete a questionnaire, get leads, or order a service.
Paige is obliged to encourage the visitor to take any action. The client should not just read the interesting text, it must be forced by the pictures and the word to click, call, order the service / product.
The page should have a holistic design that will create the right image that positively affect the desire to order a product / service.
Follow the text that will be delivered to Page, it should be easy to read and read. If you do not see this effect, then you probably need to reduce the text, perhaps change the size or color of the font. It is better to read the texts you plan to publish several times to achieve the perfect result.
It is recommended that you create pages that contain any short memorable phrases, so-called slogans and slogans.
The message should not contain elements that will distract the visitor from the main purpose. If Landingham is set to buy, then the user should end up buying, not looking at the original page, marveling at the beautiful drawings.
Also, it's not worth bothering with the classics – standard efforts and design don't surprise anyone anymore, landscaping ideas are very important in Landing.
The owner must make sure that all the benefits of the advertised product are available.
It is important to keep track of how information is created when you create it! Page should be streamlined, possibly consistent use of text and pictures, a promotional video that will also tell the public about the benefits of the product. We recommend the use of classic design and bright colors that will create contrast. In this site model, it's best to stick with a minimalistic style and visualize Paige's purpose as much as possible so she can understand it at first glance.
Most web studios create a dedicated button for maximum effect. To do this, you need to make it bright and causes every user to activate it. In order to make the button look original, you can use a program such as Wix – there are effects that will help you do everything easily in minutes. But in order to use such programs, it is recommended to study the basics of graphics and design. But how do you create a Landingham page yourself to make it effective? The main thing to remember about all the mandatory points, strictly adhere to them and … it is better to hire professionals, otherwise you may get nothing. Landingham is capable of attracting the most visitors, delivering high conversion rates from advertising businesses. However, if you approach the case without the proper experience, then it is almost guaranteed to fail. A landing page motivates its customers to take the necessary action, but it requires some knowledge, skills and experience to build it properly.
The target page is accessible, comfortable and easy to understand!
Since most of the landings run ads on Google, Yandex, campaign on social networks, it is from this site that the result of advertising will depend, whether he orders a service / product or not. This is why it's important to remember that a landing page should be accessible to every visitor. It should lightly boot and look good on your computer, tablet and smartphone. It will allow to expand the base of clients and to include in it lovers of "technical beauty". Professional companies that offer Landing Creation services carry out a wealth of operations. Yes, we first create a site idea, agree with the customer, discuss the main goals and objectives, then develop a logo and preliminary design (contractors create 3-5 options to choose from.)
Then the professionals begin their work:
designing the page directly;
then the design approval is made with the client;
then the layout and programming stages, the specialists immediately connect the features that Landingham should include;
is filled with textual information;
testing the page;
followed by the domain registration step, purchase of personal hosting;
Paige registers with search engines;
then the client is trained to work with the site, hosting and functionality.
The process is complicated, so we recommend that you contact a professional at the Bast Web Studio for effective completion will give you the perfect Landings!