WordPress Business Card Website Development
Site: zakaz-mebeli.kiev.ua
Tagline:
Quality furniture in every home!
About company:
We are a team of professionals in the field of custom-made furniture. For more than five years, our office in Kiev has been designing and manufacturing exclusive furniture at affordable prices. We save your time and money. A long search for the perfect furniture in the past, because you can order it from us without leaving your home.
Task
Website development for WordPress business cards for a custom-made furniture company. We make any cabinet and upholstered furniture: kitchens, sliding wardrobes, cabinets, beds, tables, nurseries, hallways, wardrobes, sofas and much more. Always open for cooperation with designers and bureaus for the implementation of large-scale projects.
Concept
A strategic session with the client determined the vector of movement – it was necessary to come up with a completely new form. Having transmitted through the site that emotion that a person experiences from high-quality furniture.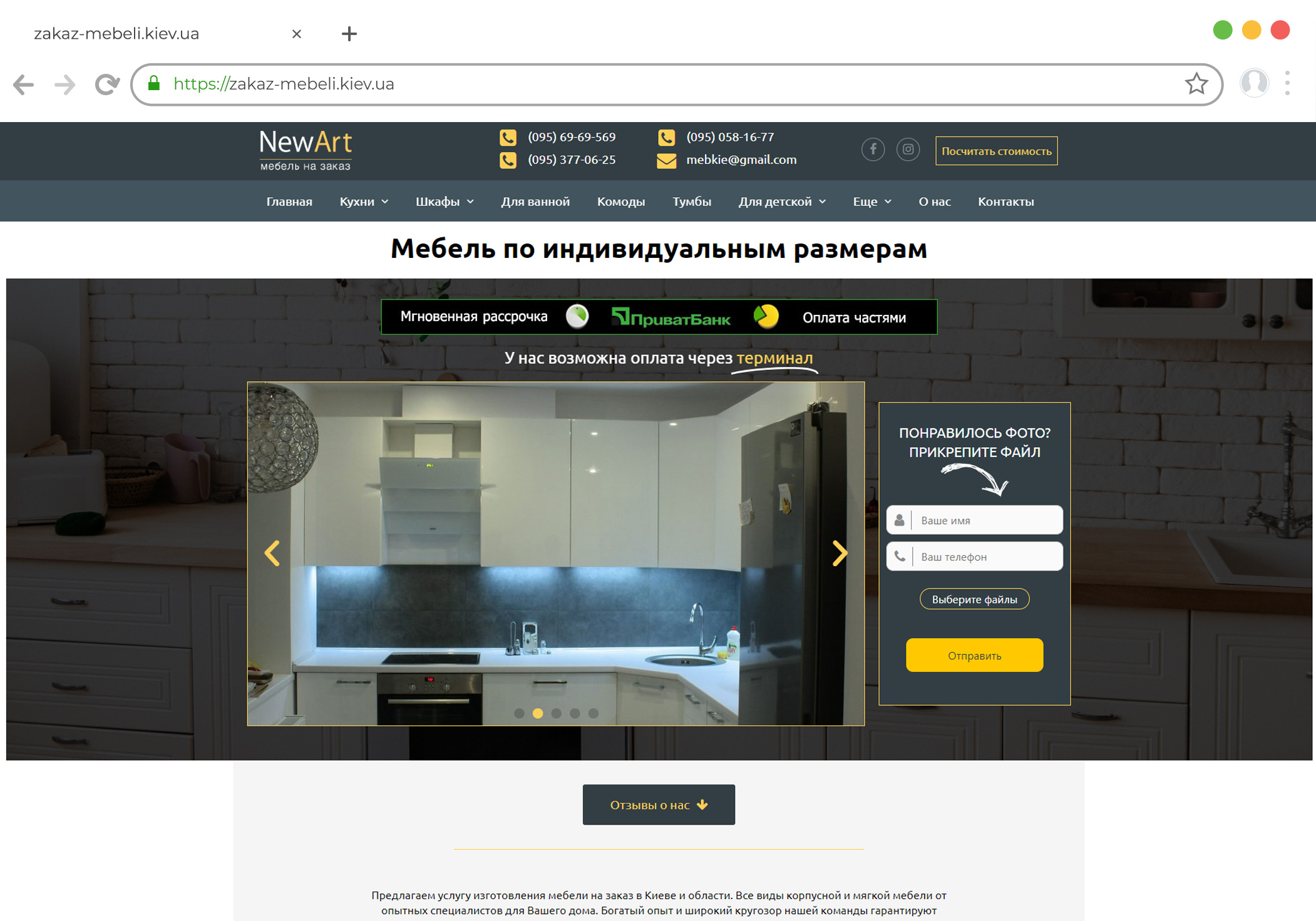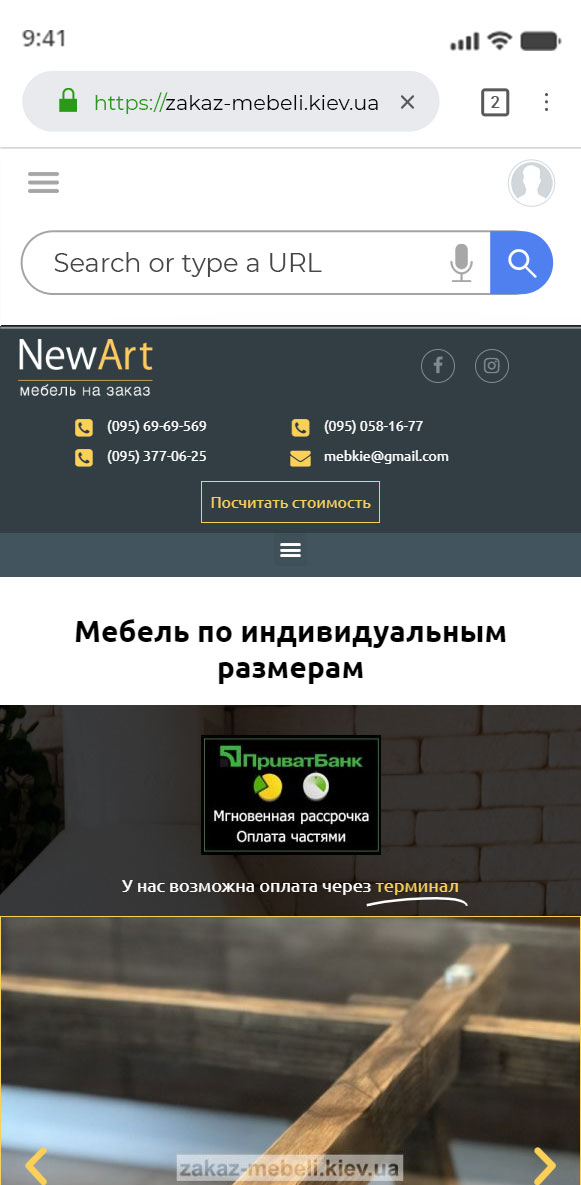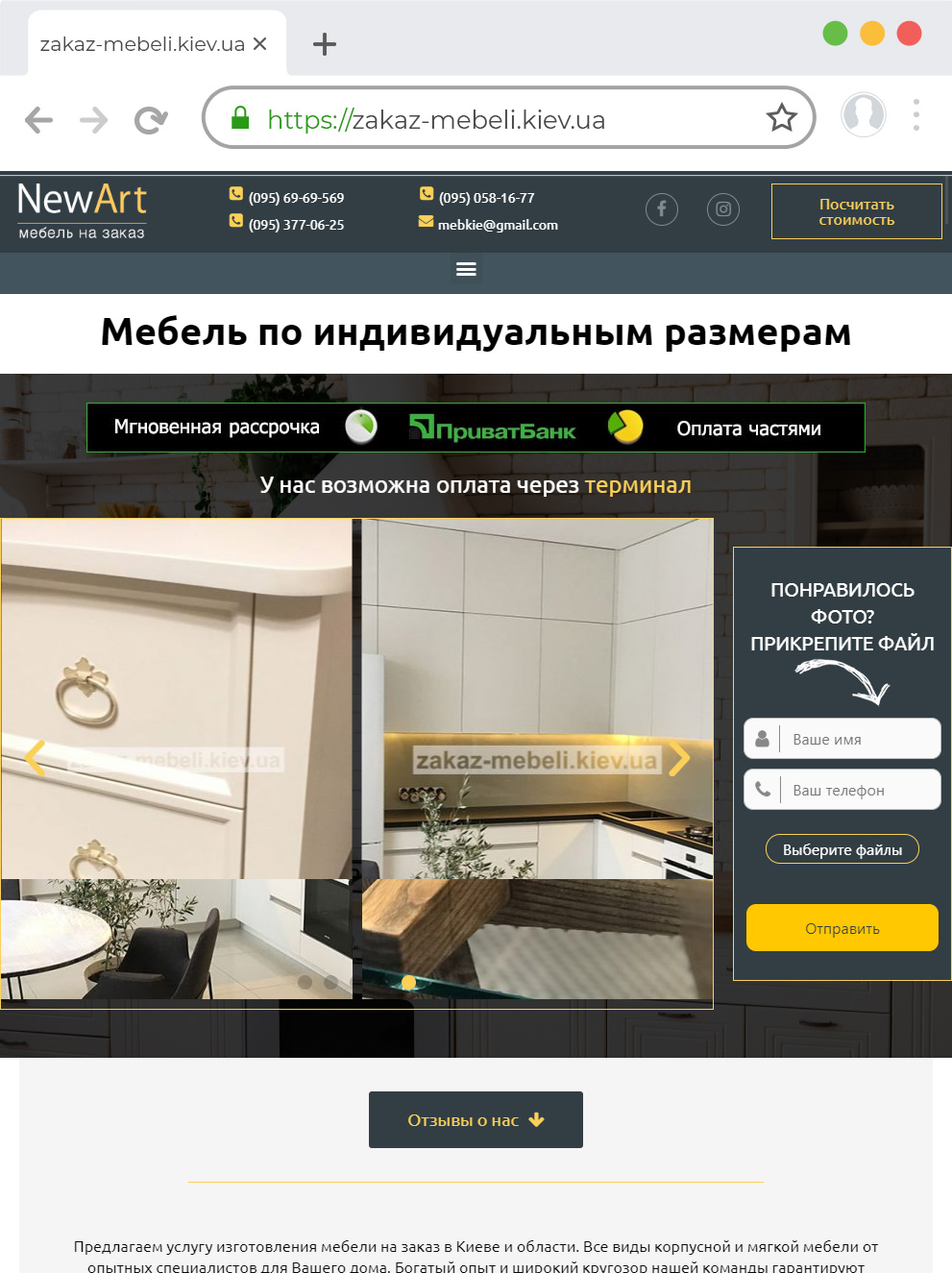 Development of a WordPress business card website for custom furniture
Business card sites based on the WordPress content management system are a very popular product today. Creation and site promotion of this type can be done very quickly, and its filling and maintenance will not cause difficulties even for an inexperienced user. A business card site for a company that manufactures custom-made furniture on WordPress is a simple and profitable solution for a company that is looking for customers on the Internet.
Advantages of WordPress Sites
The WordPress system was created as a blogging platform, but over time, everyone loved it so much that they began to actively use it in commercial projects. The important advantages of such a solution for a furniture company include the following:
a large selection of ready-made templates for every taste and different functionality;
the ability to add features using free and paid plugins;
simple, intuitive admin panel;
the ability to easily perform customizing the site ;
high stability of the finished product.
You can order the development of a business card site in the Bast web studio at an excellent price with a quality guarantee. We offer a creative approach and professional execution of work in the shortest possible time.