How to open an online store in 2021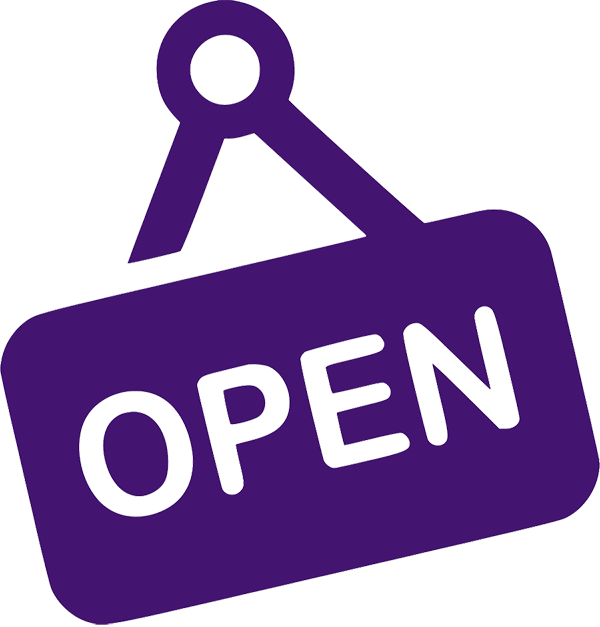 How to open an online store
The question – how to open an online store , is very relevant these days. It is quite obvious that online sales are a very promising business that does not require large expenses. In addition, trading on the Internet makes it possible to reach a very wide audience, not limited to one region or city, as is the case with a regular retail outlet. Now the majority of companies selling goods and services in real life have their own "offices" on the Internet, which, often, bring more substantial income. On the network, you can sell absolutely everything that does not contradict the current legislation, from confectionery to ocean yachts – the main thing is to properly organize a business and set up tools that will help you make money online. So how to open your own online store that will be effective and bring good income?
Business Planning
No serious business venture is complete these days without a business plan. This is a document in which all the points related to the activities of your company are spelled out in detail. To do this, you need to collect the initial data that will form the basis of development. Simply put, before opening an online store , you will have to spend time and effort studying some key questions, without answers to which it is difficult to hope for success:
Decide on the goods (services) that you will offer;
Study the demand for products from consumers;
Determine the target audience to which the product is addressed;
Monitor competitors' business (prices, assortment, brands);
Find suppliers of goods;
Develop a pricing policy.
There are many other important points that are difficult to list in one article. Sometimes, in order for the preparatory stage to be as effective as possible, aspiring businessmen hire specialists in the field of online business and they draw up a business plan for them.
Do not forget about the legalization of your business. Before create an online store , you need to register a company and fill out all the necessary paperwork. This is necessary in order to work safely under the current legislation and pay taxes. It will take a long time, but it will allow you to sleep peacefully.
When clear answers have been received to all organizational questions, it is time to start dealing with the technical part of the issue, that is, creating an online store. Whatever the "experts" tell you, the work on the site should be done only by professionals with knowledge and solid work experience. Business, especially on the Internet, is not a case when you can experiment – the competition is now very strong and only the best survive.
Development of an online store
Recently, more and more often you can hear how businessmen talk about how they themselves created the site of an online store or a skillful friend did it to them. Nothing is impossible for a person, and development of a site for commerce may well be done without the involvement of specialists. How to create your own online store are told by hundreds of videos on YouTube and after spending a couple of weeks you will surely cope with this task.
Unfortunately, creating a website for online trading and filling it with product cards and other content is only a small part of the work on the development, optimization and promotion of an online store. With a high degree of probability, your self-made resource will bring some disappointment and simply get lost among competing sites. To prevent this from happening, trust specialists who know exactly how to organize an online store and make it work.
Working on the website of the online store
Developing a high-quality, effective website for online commerce is a complex and large-scale task, which is usually accomplished by a team of several specialists. To create an online store from scratch, you need to go through the following key development steps:
Choosing a content management system and an online store shell, which will allow you to fully implement your plan and easily administer the resource in the process of its work. Or maybe it is worth ordering a website completely written individually?
Development of the site concept, starting from the number and names of categories and sections, ending with the implementation of multilingual support;
Creation of an online store design, with elaboration of colors, button design, fonts, etc.
Development of an online store by specialists;
Filling the site with unique SEO texts of sections and categories, product cards and blog articles;
Optimization of a resource for its most effective promotion in search engines;
Direct promotion, with the placement of links and advertising of the resource.
Each of these points consists of smaller tasks, each of which, nevertheless, is reflected in the final result of the work. A team of specialists working in an organized and professional manner will be able to carry out several stages of work in parallel, interacting with each other and, of course, with the customer.
In general, an online store owner is always part of the team that develops an online store. Professionals know how to achieve this or that result, but only the customer can accurately imagine and tell others what he wants to see in the end. Therefore, real web development specialists maintain close contact with the customer and always clarify the main points with him.
Order an online store in the Bast web studio
Bast is a web studio that has been working in the field of creating online stores for over 12 years. During this time, we have created dozens of successful projects that bring real income to their owners. We know how to create a website for online commerce, from a business plan to its promotion in search engines. Each new project of ours is not like the others, as our specialists prefer a creative approach to work and like to give their products individuality. This makes the sites created by the Bast team easily recognizable among thousands of other selling resources.
Feedback on the work of the company is always positive and we are often advised to friends as responsible and efficient performers. It is also worth listing several other important advantages of working with us:
Democratic flexible prices that everyone can afford;
Work on the basis of a contract with a clearly stated amount and terms;
Close cooperation with the customer at all stages of development;
A wide range of additional services related to the creation and promotion of Internet resources;
A guarantee of the quality of our work.
To learn more about how to order an online store in the Bast web studio, contact our managers using the contact information. Our employees will tell you about the company and provide answers to all your questions. If you have never encountered the creation of an online store, then we will describe in detail the stages of work and you will always know exactly what you paid for. Transparency is one of our main principles of work.