Help when ordering hosting for a site.
This is a service to provide physical space (space for posting) of your site on servers in Ukrainian or German data centers.
Fast.
Qualitatively.
Is free.
Development time from 2 hours.
Services hosting sites is specific to their location on the server with accessibility thanks to the Internet. Providers providing hosting, provide the necessary bandwidth of the Internet. It would seem that in such a case as website promotion, it does not matter much, but this idea is erroneous. They can differ in their capabilities. This depends on the type of resource that you want to host. In other words, when you choose a suitable hosting, you should have a clear plan of measures to promote the site, about how you see usability and whether there will be a mailbox.
The hosting service of commercial sites usually costs more than personal ones.
To optimize the ordered website, the quality of the service provided plays an important role, in other words, the time it is in working order. After a non-working condition reduces the degree of user confidence in him and, as a consequence, attendance. Advertising increasingly points to providers providing free. You need to be careful and think carefully: whether to agree to such a proposal or not, because most often on a free of charge limited the number of services offered and its maintenance, in most cases, is compensated by the advertising used on your project, which sometimes can add up to it very bad opinion among users.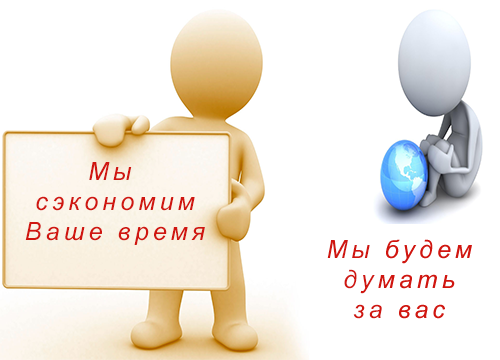 To date, there are many types of hosting for any tasks, for any needs. If it is small in volume, then it will be optimal for it – a virtual one, but it's better to place a volumetric volume on the physical.
The popularity of cloud hosting services
due to its scalable resources and payment on the fact of the resources involved. Choosing the right provider for one more step will bring you closer to the goal of a successful SEO SEO. This will happen because of the uninterrupted operation of servers that access users to site resources. In such an important issue as the promotion of the site, maintaining it on the right positions and getting a decent return from it, expressed in terms of money, it is worth paying attention to all the details of this process and not being greedy. A similar remark applies to the issue of choosing a service hosting sites. It is much more profitable to find a worthy provider, rather than to lose profits because of an incorrectly functioning server.
Help when ordering hosting for a site
The problem of choosing hosting sites is relevant and topical for many computer users. Many doubt and would not refuse the necessary help when ordering hosting for the site , expert advice. We encourage you to read this article: help with ordering a hosting for a site you will receive its materials.
Hosting sites: paid or free?
Free hosting is suitable for a small and not very important project. Hosting paid is more reliable and secure. In contrast to free it has several advantages:
guarantee of uninterrupted broadcasting of the project on the network;
reliability;
the ability of the client to manage the hosting settings;
round-the-clock mode of the technical support service;
additional services (services for creating mailboxes, access to the database, registering the location for storing files on the server, and others).
Advertisement hosting: promises and realities
Now you can find a lot of advertisements about inexpensive and supposedly high-quality hosting. But advertising, as is known, is often far from reality. In order not to become a victim of advertising, when choosing a hosting, adhere to the following principles:
read the advertising text from beginning to end, thoughtfully and carefully;
Pay particular attention to information printed in small print under the main announcement;
remember that the price offered by the hosters is usually advertised without taking into account VAT and other taxes;
The suspiciously low price of the tariff plan may indicate the poor quality of the services provided.
If you need help when ordering a hosting for ordered site, so as not to get into trouble, pay attention to the questions that are recommended to find out before you pay.
How stable is the server hardware, where will your site be supposed to be placed?
Does not the provider broadcast questionable or forbidden sites, will not your resource be hosted on the same server?
Is the client allowed to change the access password to the hosting account?
How much time from the moment of payment of a hosting of sites before access to a hosting account should pass or take place?
Be sure to ask the term of the hoster and read the text of the agreement on hosting sites for websites of business cards, corporate websites, online stores..
What do I need to know about hosting types?
There are several basic types of hosting. The cheapest and most common – Internet hosting is virtual. It assumes the possibility of placing several sites on the server. Another type is a virtual dedicated server when an individual conditional server is created for each group of web pages. If you do not connect to the network, but on the territory of the hoster, your equipment is installed, this type is called a colocation. Another type of hosting is a dedicated server. In this type, a particular physical server corresponds to each group of web pages. We hope that the information you have read has given you help when ordering a hosting for a website , and your choice will be correct.
Rate this page: