Domain name is, in simple words, the name of the site on the Internet. Previously, it was written only in the letters of the Latin alphabet. But today you can buy a domain name using the symbols of Russian and Ukrainian alphabets.

Fast.
Qualitatively.
Is free.
Development time from 2 hours.
Domain name registration, or rather the domain name itself, plays a significant role for optimization in the search ranking. The optimization specialist will not start turnkey website until he acquires a normal domain in his domain. In this issue, the age of the domain is of great importance. Those domains that are older are much more expensive than recently created ones, and search engines trust them more. Clearly, search engines are not able to determine the cost of domains, but to check the date of their registration in the WHOIS – can easily.
The presence of keywords in the domain name is an irrefutable plus for effective optimization. The reason for this is the fact that search engines perceive such domain names as more authoritative at the time of searching, which allows them to be positioned higher by search results. But the absolute identity in the names of your service or product with the domain name when registering it guarantees you the first place in the issue, subject to placing several links to the site (with little competition).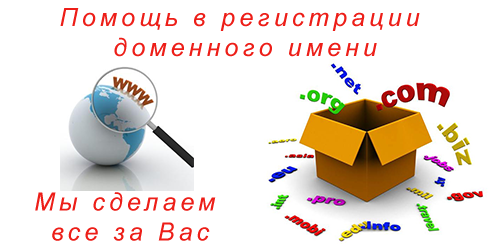 When domain registration, you should also pay attention to the relevance of its name. An unacceptable blunder on the way to site optimization will be to come up with a long name for the domain, and even with a lot of hyphens. This is due to the poor memory name, which in itself is negative, and will cause a lot of errors in spelling, which will significantly slow down the process of promotion of the site. The most often recommended test when choosing a name for a domain is to ask someone to write the domain name heard on the sheet. If a person correctly displays the name in writing, then you have made the right choice. Register a domain name – Remember that shortly-written domain names are good for creating brands and logos later. Summarizing all the information, it is possible to note the following: for CEO, it is important to use older domains, to come up with understandable and short names for domain names, to include keywords, to take into account the factor of the territorial location of the target audience, to check the spelling of the name in the domain and to ensure that there are no hyphens in it. It would be superfluous to note that there is no detail in the painstaking process of website promotion, and even the choice of a domain name and its registration make a significant contribution to this process.
Rate this page: